History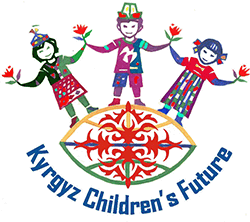 Kyrgyz Children's Future was founded by a group of volunteers as a charitable, non-governmental organization to serve the best interests of children from Kyrgyzstan, especially orphans, regardless of their ethnic or religious origin. We:
were incorporated as a charity by the Commonwealth of Virginia on September 6, 2006
received our IRS-501c3 status as a public charity from the Internal Revenue Service on February 26, 2011, permitting deductibility of contributions since KCF's founding on September 6, 2006
became officially registered by the Ministry of Justice of Kyrgyzstan on June 14, 2010
Our Work
Our charitable work has provided greatly needed supplies and infrastructural improvements for the Ak-Beshim orphanage for older children near Tokmok, Kyrgyzstan, and for the baby orphanages in Tokmok and Bishkek. We have also begun new relationships, reaching out to assist schools for the blind in Osh and Bishkek, as well as street children in Bishkek. We have also built a supportive community for American families who have adopted children from the Kyrgyz Republic, with the aim of sharing the rich Kyrgyz culture and traditions with the children.
The Board
The Board of Directors includes residents of the Washington, D.C. metropolitan area who have deep connections to the Kyrgyz Republic, be it by birth, career, or adoption. In 2009, Kyrgyz Children's Future appointed a representative in Bishkek, Kyrgyzstan.
Board of Directors
Goulnara Assanova
Andrew Bhattacharya
Henry Clarke
Aibek Ismailov
Olga Kim
Sarah Swanson
Sherry Wheeler
KCF Representatives, Bishkek
Gulira Daniyarova
Aigul Kubatbekova